BEAD GAME is a decentralized board game self-publishing ecosystem empowered by smart contracts & blockchain tech
Private sale is LIVE! 50% Bonus
Pay with:
Bead Game Ecosystem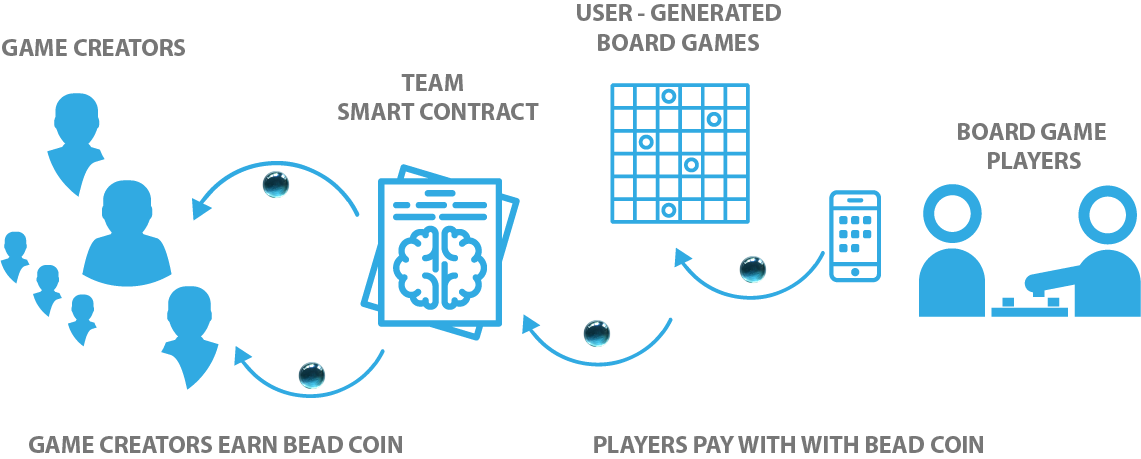 Market

Source: statista.com
Roadmap
Idea inception and first prototype
2009
Start of Bead Game project development
2015
Kickstarter campaign
BEAD GAME - Traditional board games from Cultures around the World"
Read more
2016
BEADcoin - private sale
2018 / Q2
Online shop and utility token creation
2018 / Q3
BEADcoin Crowdsale
2018 / Q4
Exchange listing
2019 / Q1
Ecosystem beta launch
2019 Q3
Ecosystem scaling, entering retail and participation in board game exhibitions, TBA
2019
Subscribe
A decentralized game self-publishing ecosystem empowered by smart contracts is launching soon. Ecosystem Coin Offering (ECO) is on its way. The BEADcoin economy is based on tangible product & multiple services that creators and players exchange.


Subscribe to our newsletter and stay tuned!
Please enter a valid e-mail address!