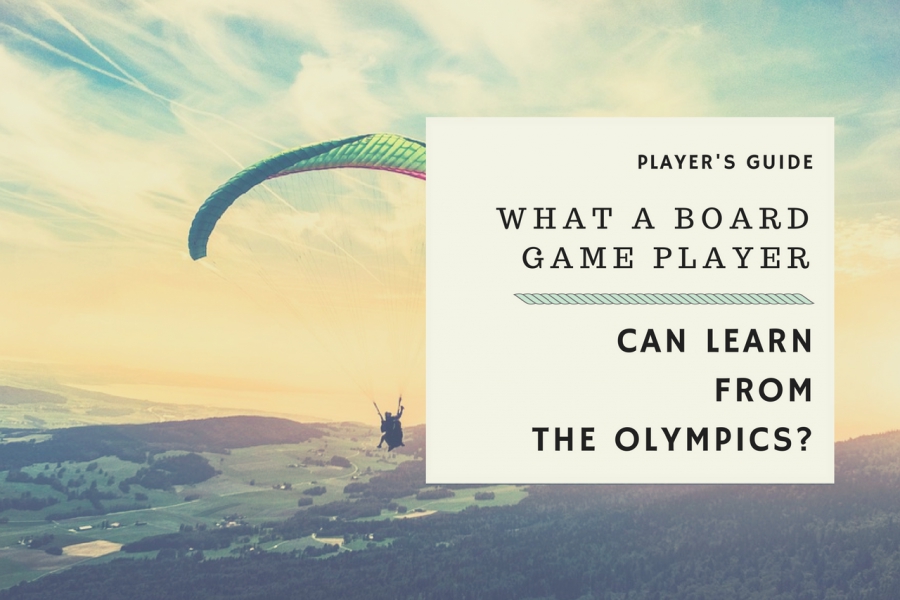 WHAT A BOARD GAME PLAYER CAN LEARN FROM THE OLYMPICS?
Learning from the Olympics
Want to gain new skills and insights?

If you are a smart and innovative board game player, who wants to improve creative capacity or learn confident and fierce warrior-like moves that could not only be useful when playing board games, but also in real life, there are a lot of things you can comprehend from the inspiring Olympic athletes and their coaches.
Learn to be a part of a team
Connect with like-minded. No one achieves success alone. Behind all the athletes in the arena there are coaches, assistants and loved ones. "Whether we had finished on top or not, the thing that I'm proud of is sticking together," Olympic beach volleyball star Misty May-Treanor has told CNN.

And, obviously, a solo board game isn't much of a fun.
Learn to focus
In the modern age, ability to focus is one of the rarest skills a human can possess. We are constantly distracted, and this incapacity to keep attention often causes to miss great opportunities, to overlook situations or just simply to give up a second before success is attainable.

Sure, you have an idea on how to win Checkers, but can you make it through with your plan? Board game, like any other activity, provides two opportunities – to win or to lose, and which path a player takes depends on his or hers ability keep attention to the surroundings – the turn game is taking, how other player reacts, what steps should be taken to achieve success? In order to understand all these aspects, a gamer must be concentrated and Olympic athletes, who are a synonym of a word "focus", can provide an insight how to do it.


Actually, it's quite simple. Athletes just know how to use their time productively and when to cut out unnecessary actions. They don't multi-task either. These players always keep their focus on one action and one goal – if an Olympian is swimming, he or she doesn't allow mind to wonder how it would feel to be running instead, or how nice it would have been to enjoy more hours of sleep. And, evidently, since they made it to the Olympics… Well, there's no better proof that Olympic athletes are focused on their aspirations and strive success. Kristi Yamaguchi, gold-medal figure skater, has said, "Focus, discipline, hard work, goal setting and, of course, the thrill of finally achieving your goals. These are all lessons in life."

So, later when you are playing your adored game, focus and think only about this particular "board match" and not the next one you are going to play.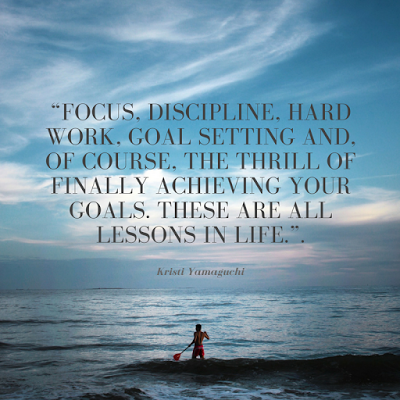 Learn to have courage
Larry Brown, U.S.A. men's basketball coach at Summer Olympics in 2004, once expressed, "You have to do something in your life that is honorable and not cowardly if you are to live in peace with yourself."

Indeed, without courage it's hard to keep up the ambition and to be adventurous in every aspect of life. And, undoubtedly, without courage unique and inspiring discoveries, offered by innovative board game collection, cannot happen. Well, they can… But will they be as exciting?

True is, to be creative and daring to play by new rules we must be abundant with braveness to explore our own potential, and then courageous enough to share those wanderings with others. This way we can not only connect with like-minded, but also improve as human beings. "To uncover your true potential you must first find your own limits, and then you have to have the courage to blow past them," once said gold-medal skier Picabo Street.
Learn to believe in yourself
Everything we do in our lives is built upon many opportunities and choices based on beliefs and circumstances…

Nineteen-year-old gymnast Simone Biles from United States is a perfect example that humans have the ability to alter their destiny. Her mother struggled with an alcohol addiction, and as a result, Simone and her sister were placed in foster care. Later they were adopted by their grandfather. Did hard life stop her? No! Despite the circumstances she made a choice and sixteen years later earned gold medals in every category she competed.

What a board game player can learn from Biles' story? It doesn't matter who you are, where you are from, and what others are saying – you should always believe in yourself, play the games you enjoy and create all the rules you want.
Always seek to play better
Olympians teach us to never stop seeking improvement. Usain Bolt, who holds Six Olympic gold medals, once declared, "The 200m (world record) is definitely on the 'to-do list' for me, so I'm really focused on getting that done."

Becoming stagnant is not an option for Olympic athletes. They continuously push themselves forward to become stronger, faster, quicker... better. A constant need to improve their skills is one of the many things that put them on success path.

The same attitude, that is vital in arena, matters in the world of board games. Opportunity to explore various characters, when discovering games' histories and creating new rules for existing plays, challenges gamers to move and do more, do better. And while playing a board game, we can drive an inspiration from the Olympics that teach us to seek enrichment more passionately and play more fiercely. "If you think you're done, you always have at least 40 percent more," once stated Olympic field hockey player Lauren Crandall.
Playing is more important than winning
The father of the modern Olympic Games Pierre de Coubertin has said, "The most important thing in the Olympic Games is not winning but taking part; the essential thing in life is not conquering but fighting well."

Above everything else, it's important just to love games and truly enjoy playing them. It's about participating in something big, like, for instance, in this case, become a part of rapidly growing Bead Game community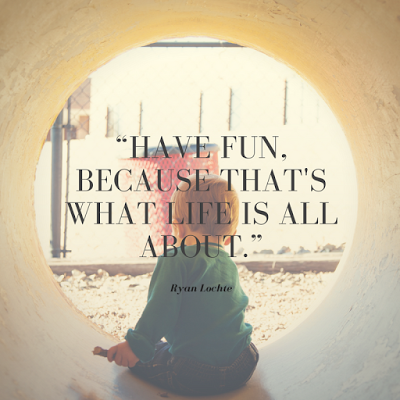 Find purpose to be creative and have fun
We have all heard stories of Olympians who are aiming to win the gold not only for themselves, but in honor of the loved ones. Overall, it doesn't matter what is motivating them – nobleness, kindness, glory or pride, they are always genuinely dedicated to the cause.

So, next time you're twisting the rules… Add a purpose to such action, make it memorable and, of course, entertaining. "Have fun, because that's what life is all about," to TeensOnSports.com, in 2012, told swimmer Ryan Lochte.